Buying Storage Units for a Living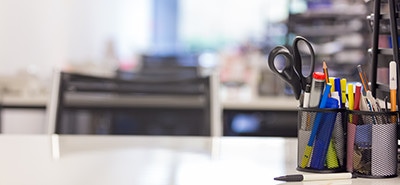 Can You Make a Living from Buying Storage Units?
Buying and selling of storage units is a kind of business that many people are embracing today. Storage units can be sold because they are old or they can be auctioned. Investors are taking advantage of this and looking for every opportunity to buy the units then later sell. Most of them who buy old storage facilities normally renovate them before selling them to the market at a higher cost. If you'd like to liken it to house flipping, then yes, storage units can be "flipped" to be sold at a higher price.
It is regarded as one of the highest return kind of industry. This is because of the growing population which has led to a rising demand for self storage facilities. Self storage industries have also grown because city ordinances and some home owner associations do not allow home owners to build stores on their property.
Benefits on Investing in Home Storage Facility
1. It is easy to manage, easier compared to other types of real estate investments.
2. It is cheap and high yielding. The old units that are sold or auctioned units are normally sold at a cheaper rate and therefore it will require minimal capital and the returns are high.
3. It involves minimal maintenance. This is due to the fact that every owner of the storage unit is in control of his own unit.
4. It is good for passive investors as it does not require much. Many passive investors prefer storage facilities over other kind of real estate investment because of the low maintenance and high returns.
5. It has low risks. It is a fixed asset and the owner can do anything to maximize profits.
Buying Storage Units from Auctions
Storage units can be sold by an auctioneer. In selling, they advertise and invite bidders to bid at their price then the best bid takes the facility.
In dealing with an auctioneer, one has to be very keen and take precautions. It is normally advisable to take note of the auctioneer at different auctions to learn the good ones and bad ones. After the auction, find out from the auctioneer what each unit was sold for and find out from the purchaser how much he spent.
In dealing with an auctioneer, one has to learn to bid competitively since the competition is normally very stiff. They can do this by studying the auctioneer and the crowd and learn the tricks.
Storage unit auctions can be found on the Internet, newspapers, and Yellow Pages, among others.
The storage unit prices differ depending on the state of the unit and the demand. When the demand goes up the prices also rise and vice versa. Despite the fact they can be expensive to buy, studies show they have high returns.