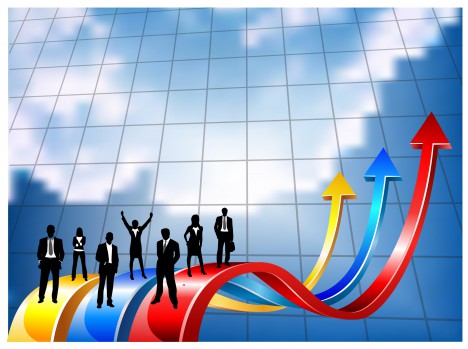 When it comes to starting a Christian Home Based Business you need to choose what type of Business Model or Idea you are going to follow.
I follow 4 specific business models in my home based web business:
Affiliate Marketing
Product Creation
Network Marketing or Multi Level Marketing
Local Business Marketing
The reason I do all 4 is I want to have multiple streams of income. If one stream drys up the others are still flowing.
So let me explain the 4 different home business models.
Affiliate Marketing
I believe everyone should start off with Affiliate Marketing. The reason is with affiliate marketing you don't have to personally do product fulfillment, customer service, etc. As an affiliate marketer you are basically on a sales based commission system. You may get from 6% to 60% of the price the person pays when they buy through your link.
The reason this is the best way to start is because you can test multiple markets and find a profitable one for a relatively low cost. If you were to start off with product creation without doing market research first you can spend tons of money developing a product, getting the site & graphics created only to find out no one wants to buy what you're selling.
So start off with Affiliate Marketing. Test a bunch of different niche markets, find a profitable one and then move on to the next business model.
Product Creation
Once you have found a profitable niche market you can create a product in that niche and begin to market that product and instead of getting a 6%-60% commission you can get a 100% commission!
Not only that you begin to build a list of buying customers and when you have a list of buying customers that is highly highly valuable.
Network Marketing or Multi Level Marketing
Network Marketing or MLM gets a bad name with some people as a "pyramid scheme" or something like that.
MLMs are actually a great way to start a home business if you do it the right way.
The wrong way is to begin to beg all your friends and family to join your opportunity.
The right way is to offer a small front end product that teaches people how to market any and every MLM and by doing that you will build a list of people who are interested in starting a Network Marketing business and when you begin to offer them your opportunity they will be much more likely to join your business & become profitable in your business.
And if you're looking to make a passive income, your downline doing well will get you paid a passive income!
Local Business Marketing
And the last home business model we utilize in our home business is doing Search Engine Marketing for small businesses in our city.
When you learn how to market products in the search engines you can very easily begin to market businesses in your local area. And believe it or not, it is much much easier to rank a local business in Google than it is to rank for an affiliate product about Dog Training or something.
And with affiliate marketing you may get a $20 commission but with Local Business Marketing you can literally make thousands.
So those are the 4 business models we utilize in our home business system.