Home Based Business – Start Here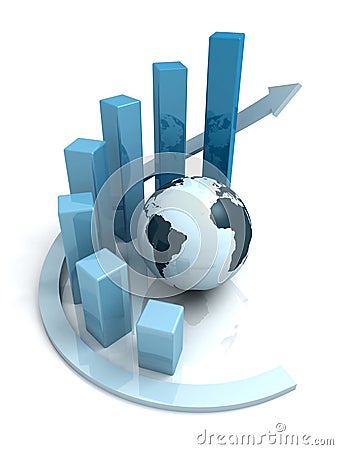 The home based business idea is growing year after year. Considered by many as just a whim or passing phase, these skeptics have all been proved wrong as the home based business sector continues to grow with more people joining every day. A home based business using the internet as your vehicle can be a very lucrative opportunity giving you access to potential customers worldwide at low cost. Nobody appears to be surprised these days when your office address and your home address turn out to be one and the same. The advent of technology has put the home based business within the reach of millions of people. Today our homes are becoming more like 1960's space fantasy with all the equipment that is priced to be available to the householder rather than just to big business. So if you possess the keenness and the will to run your own business it is now well within your reach.
Before you start to run your home based business there are a couple of basic things that you need to look at –
1. Identify the type of business you would like to run
2. Maintain a separate area within your home for your working area
To keep your home life and business life separated it is best if your office area can be in a corner of the home, but easily accessible for any potential customers/clients that you may meet or that may want to meet you. You need to be in an area where you are not going to get constant interruptions from members of your family because they have to walk past your home office to get to another part of the house. You may even think of changing your garage space into your home office. Providing there is a good distinction between the home and the home office you will leave clients with a good impression. Once you have picked your ideal business opportunity you will need to prepare a written web marketing strategy with the intention of having set paths to follow and specific goals to meet if your achievements are to be attained.
Having given due process to your location and business strategy you need to start putting those ideas into actions. It is probably best to start by picking an appropriate and catchy name for your new business enterprise, while also trying to adopt an appropriate strap line for your new business. Once you have a name sorted out you have to decide if your new business is going to be a propriety or partnership concern or corporation. Do not forget to obtain the required licences and permissions from the necessary state department regulating the home business sector. You may also be required to obey specific zoning regulations. Having ensured all the necessary permits and licences are in place you can set about renovating and furnishing your new business space. Make sure you have phone and fax lines available and a working computer with a good internet connection. The internet connection is going to be a vital lifeline if you are using the internet in your marketing strategy. If you expect clients or potential clients to be visiting you then make sure you have comfortable seating available for them and also a coffee maker.
If you are planning to run a business that will require you to keep stock then you will need somewhere to store the stock. It will be essential for this area to be clean and dry and safe from the possibilities of fire or theft. You may find that you will have to take out extra insurance to safeguard the stock, just in case of the unlikely accident. If you are selling physical goods then you need to locate a good supplier and probably have a back up supplier in place to cover any emergencies that may arise. Put an advertising budget aside to make the public aware of who you are and what you are selling. This can be done both online and offline using local media in the case of offline advertising.
If, you are going to make your new home based business, a runaway success, then look forward to doing some really hard work, especially in the early days. Plan everything out and don't get ahead of your self. Set a plan and make sure you follow it. Planning will help you to make your new home based business the success it deserves to be.